EXHIBIT 13.1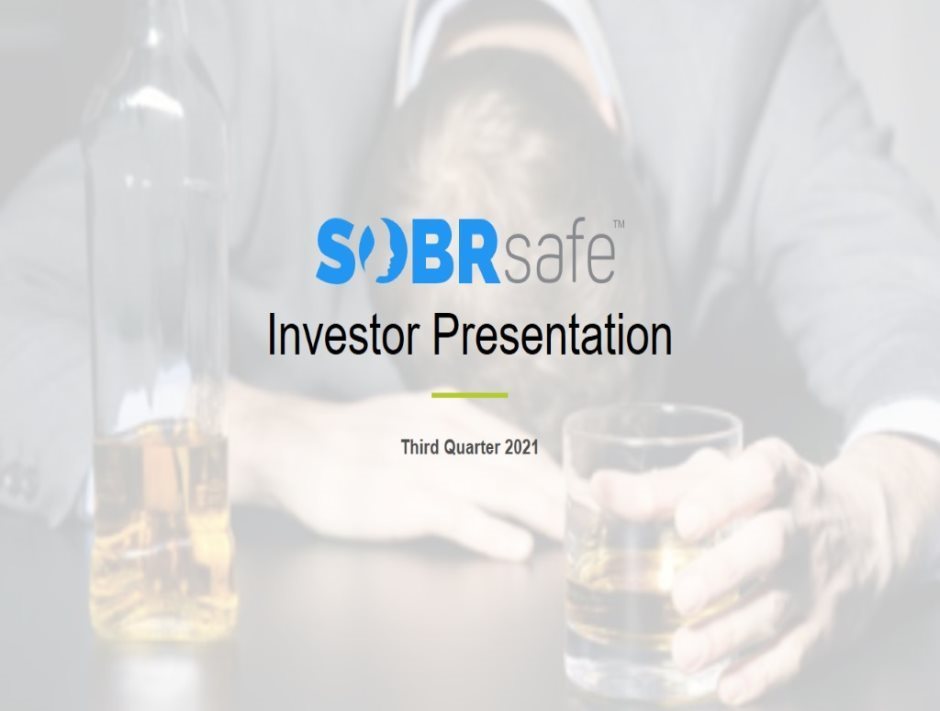 Investor Presentation Third Quarter 2021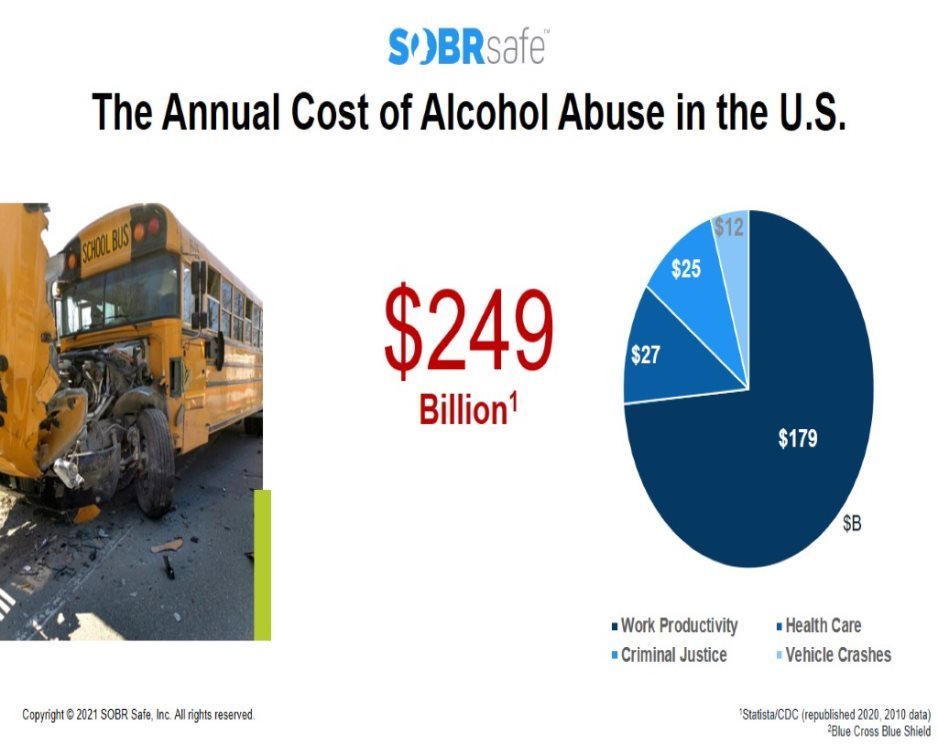 The Annual Cost of Alcohol Abuse in the U.S. 1Statista/CDC (republished 2020, 2010 data) 2Blue Cross Blue Shield $B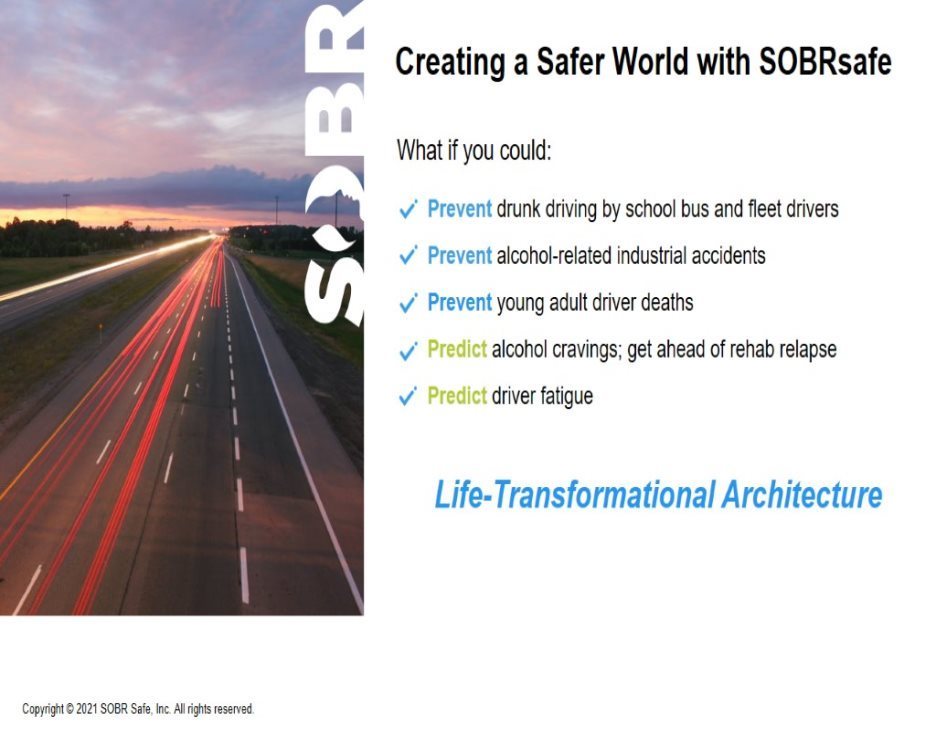 Copyright © 2021 SOBR Safe, Inc. All rights reserved. Creating a Safer World with SOBRsafe Prevent drunk driving by school bus and fleet drivers Prevent alcohol-related industrial accidents Prevent young adult driver deaths Predict alcohol cravings; get ahead of rehab relapse Predict driver fatigue What if you could: Life-Transformational Architecture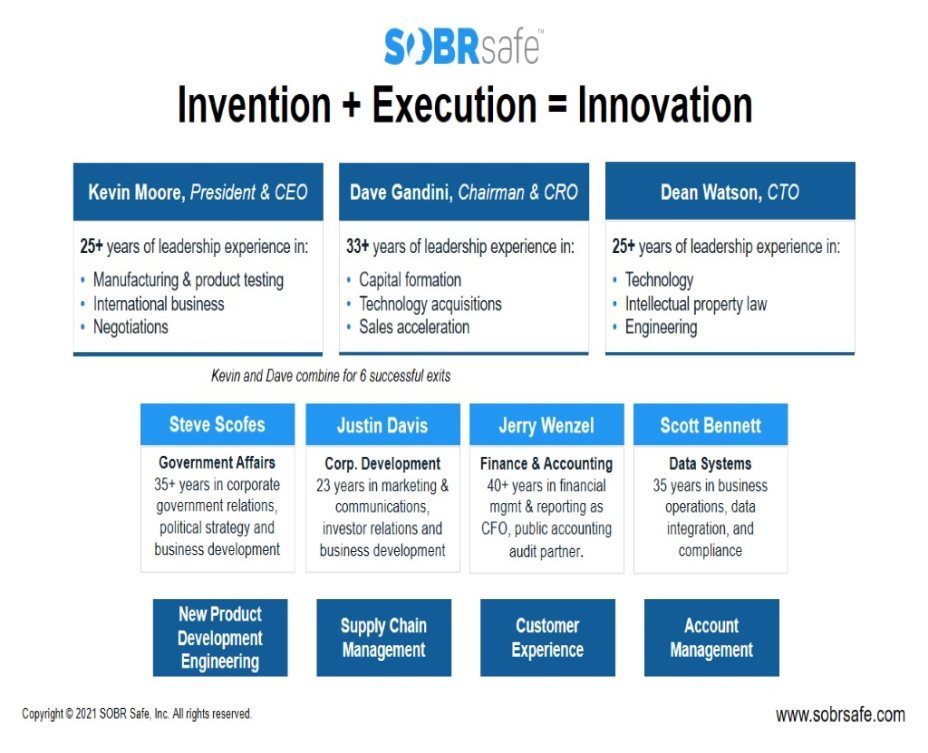 Invention + Execution = Innovation Kevin and Dave combine for 6 successful exits 25+ years of leadership experience in: Manufacturing & product testing International business Negotiations Kevin Moore, President & CEO Copyright © 2021 SOBR Safe, Inc. All rights reserved. www.sobrsafe.com 33+ years of leadership experience in: Capital formation Technology acquisitions Sales acceleration Dave Gandini, Chairman & CRO 25+ years of leadership experience in: Technology Intellectual property law Engineering Dean Watson, CTO New Product Development Engineering Supply Chain Management Customer Experience Account Management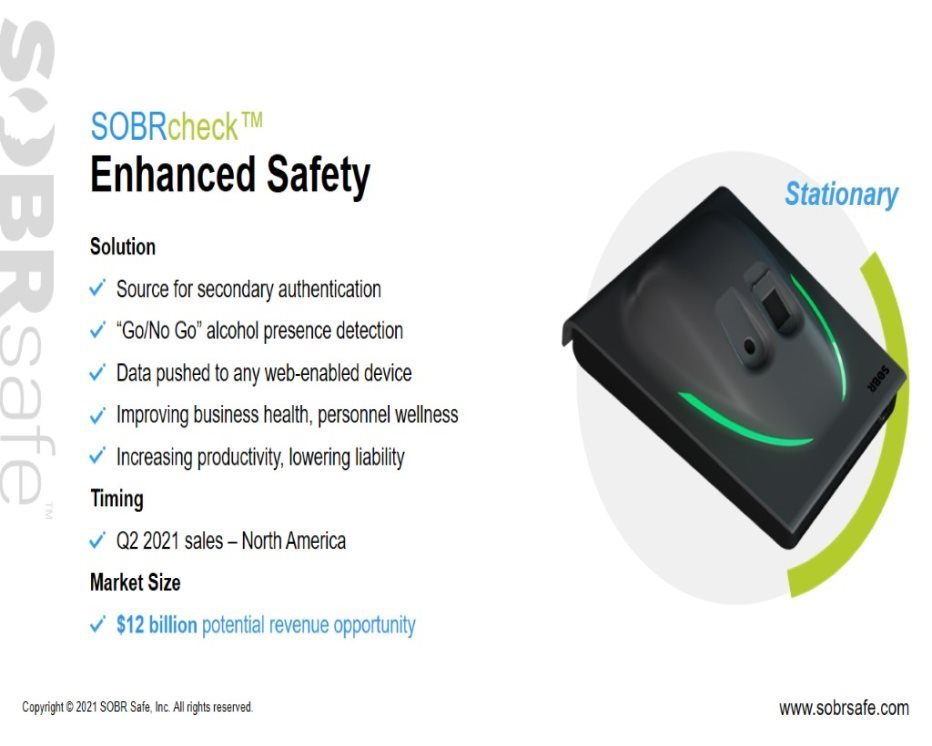 Copyright © 2021 SOBR Safe, Inc. All rights reserved. Enhanced Safety Solution Source for secondary authentication "Go/No Go" alcohol presence detection Data pushed to any web-enabled device Improving business health, personnel wellness Increasing productivity, lowering liability Timing Q2 2021 sales – North America Market Size $12 billion potential revenue opportunity www.sobrsafe.com Stationary SOBRcheck™
Business & Revenue Model Integrating emerging technologies Multiple patents and patents-pending; continual ongoing filing Commitment to ISO-9001 certification Key Operational Tenets Monthly fee per seat model Install fees + recurring revenue Upsell potential as we add technologies B2B SaaS Economics Copyright © 2021 SOBR Safe, Inc. All rights reserved.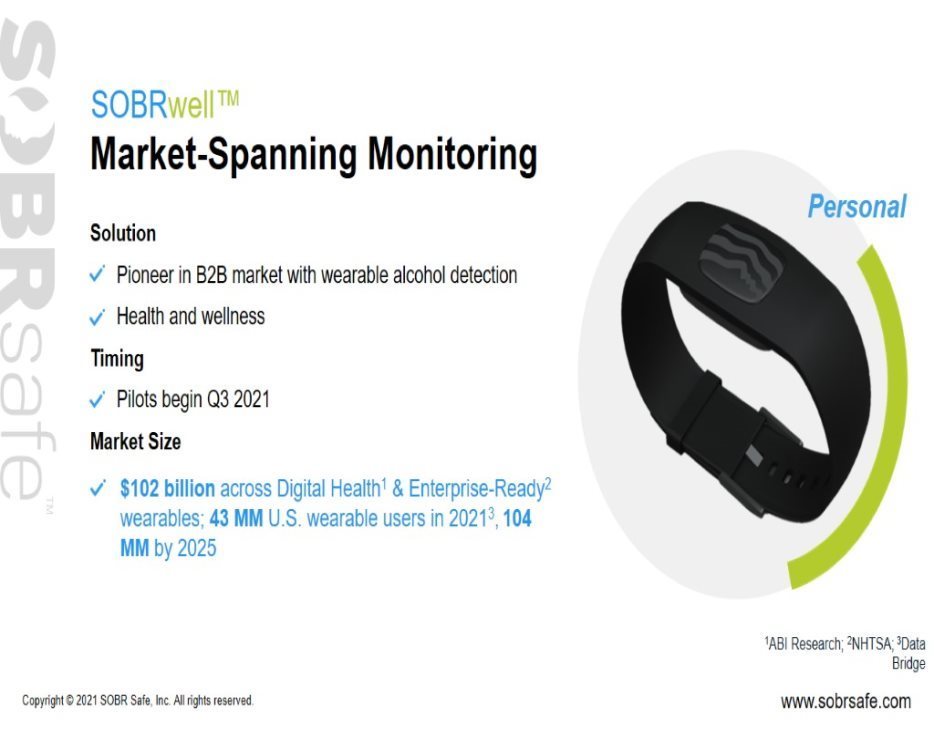 Copyright © 2021 SOBR Safe, Inc. All rights reserved. Market-Spanning Monitoring www.sobrsafe.com Personal Solution Pioneer in B2B market with wearable alcohol detection Health and wellness Timing Pilots begin Q3 2021 Market Size 1ABI Research; 2NHTSA; 3Data Bridge $102 billion across Digital Health1 & Enterprise-Ready2 wearables; 43 MM U.S. wearable users in 20213, 104 MM by 2025 SOBRwell™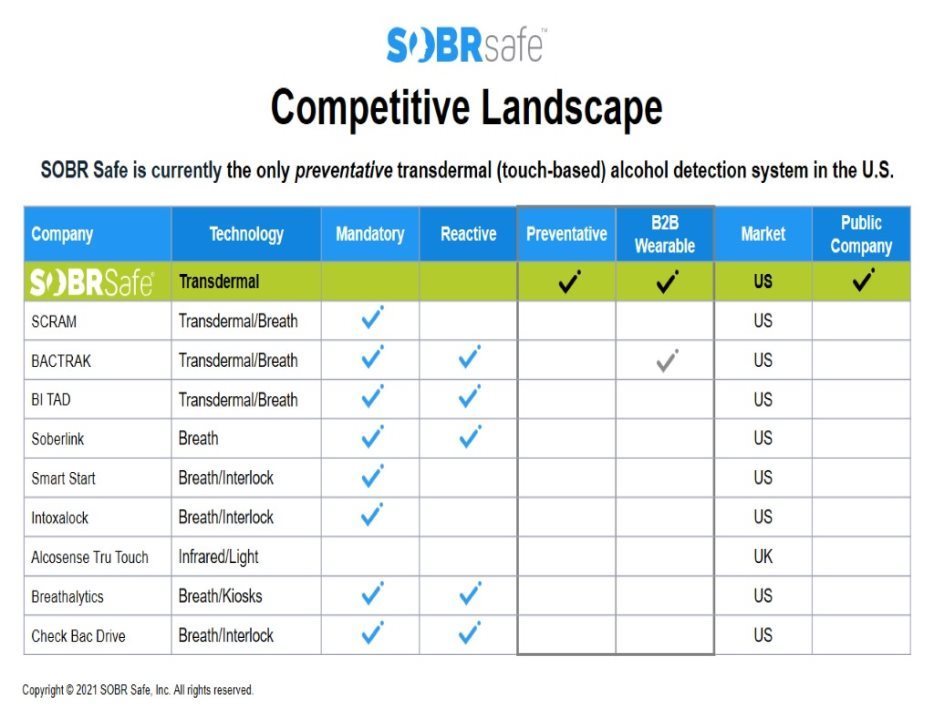 Competitive Landscape Copyright © 2021 SOBR Safe, Inc. All rights reserved. SOBR Safe is currently the only preventative transdermal (touch-based) alcohol detection system in the U.S.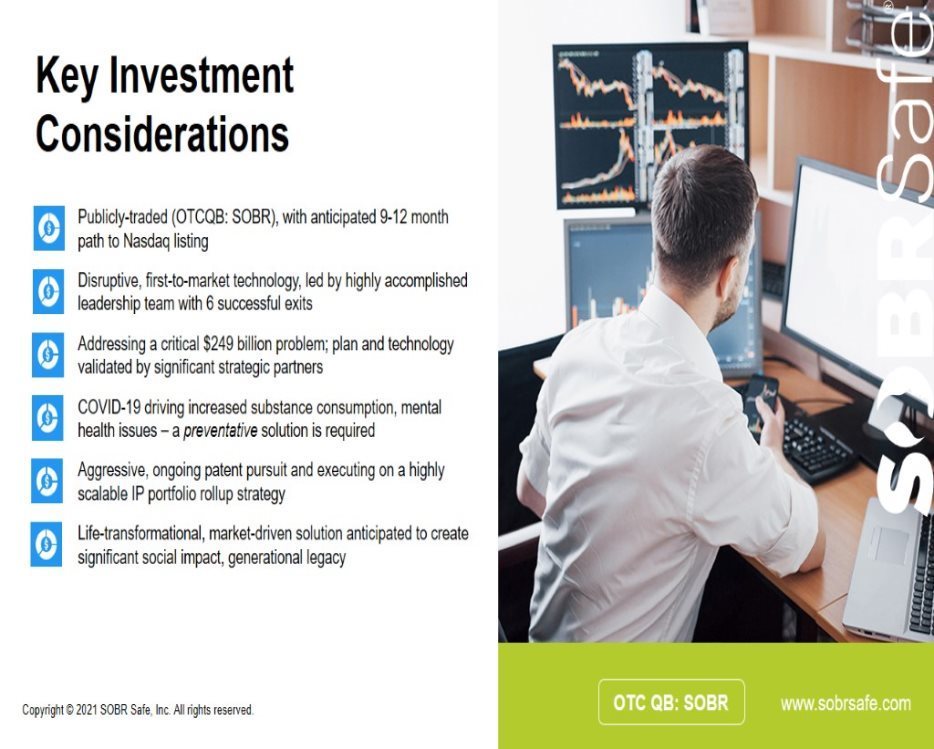 Copyright © 2021 SOBR Safe, Inc. All rights reserved. Key Investment Considerations Publicly-traded (OTCQB: SOBR), with anticipated 9-12 month path to Nasdaq listing Disruptive, first-to-market technology, led by highly accomplished leadership team with 6 successful exits Addressing a critical $249 billion problem; plan and technology validated by significant strategic partners COVID-19 driving increased substance consumption, mental health issues – a preventative solution is required Aggressive, ongoing patent pursuit and executing on a highly scalable IP portfolio rollup strategy Life-transformational, market-driven solution anticipated to create significant social impact, generational legacy www.sobrsafe.com OTC QB: SOBR www.sobrsafe.com OTC QB: SOBR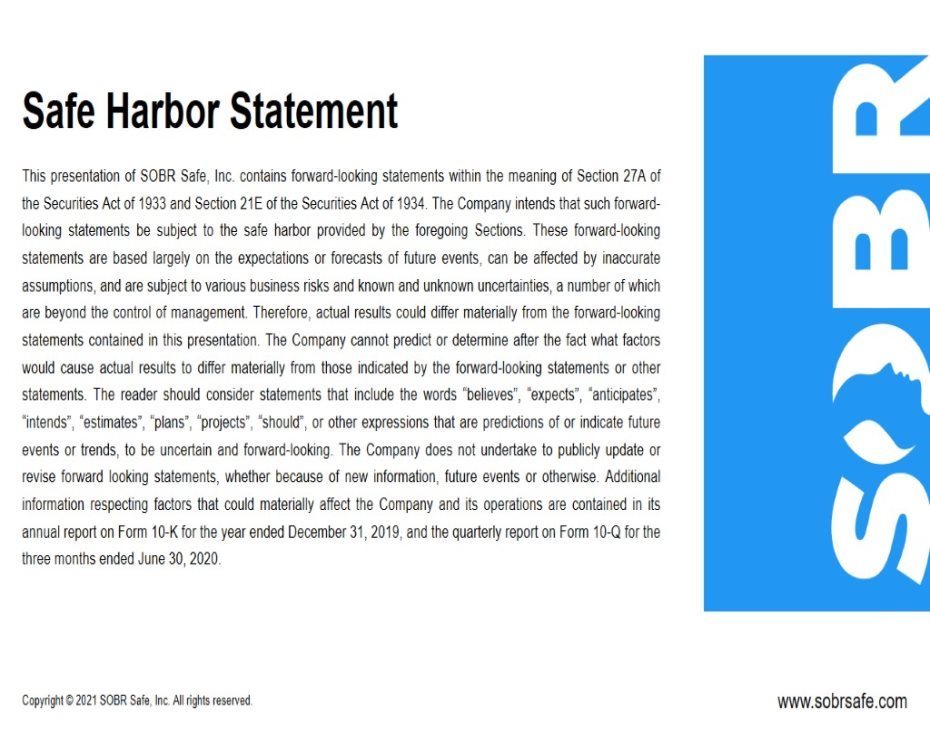 Copyright © 2021 SOBR Safe, Inc. All rights reserved. www.sobrsafe.com Safe Harbor Statement This presentation of SOBR Safe, Inc. contains forward-looking statements within the meaning of Section 27A of the Securities Act of 1933 and Section 21E of the Securities Act of 1934. The Company intends that such forward-looking statements be subject to the safe harbor provided by the foregoing Sections. These forward-looking statements are based largely on the expectations or forecasts of future events, can be affected by inaccurate assumptions, and are subject to various business risks and known and unknown uncertainties, a number of which are beyond the control of management. Therefore, actual results could differ materially from the forward-looking statements contained in this presentation. The Company cannot predict or determine after the fact what factors would cause actual results to differ materially from those indicated by the forward-looking statements or other statements. The reader should consider statements that include the words "believes", "expects", "anticipates", "intends", "estimates", "plans", "projects", "should", or other expressions that are predictions of or indicate future events or trends, to be uncertain and forward-looking. The Company does not undertake to publicly update or revise forward looking statements, whether because of new information, future events or otherwise. Additional information respecting factors that could materially affect the Company and its operations are contained in its annual report on Form 10-K for the year ended December 31, 2019, and the quarterly report on Form 10-Q for the three months ended June 30, 2020.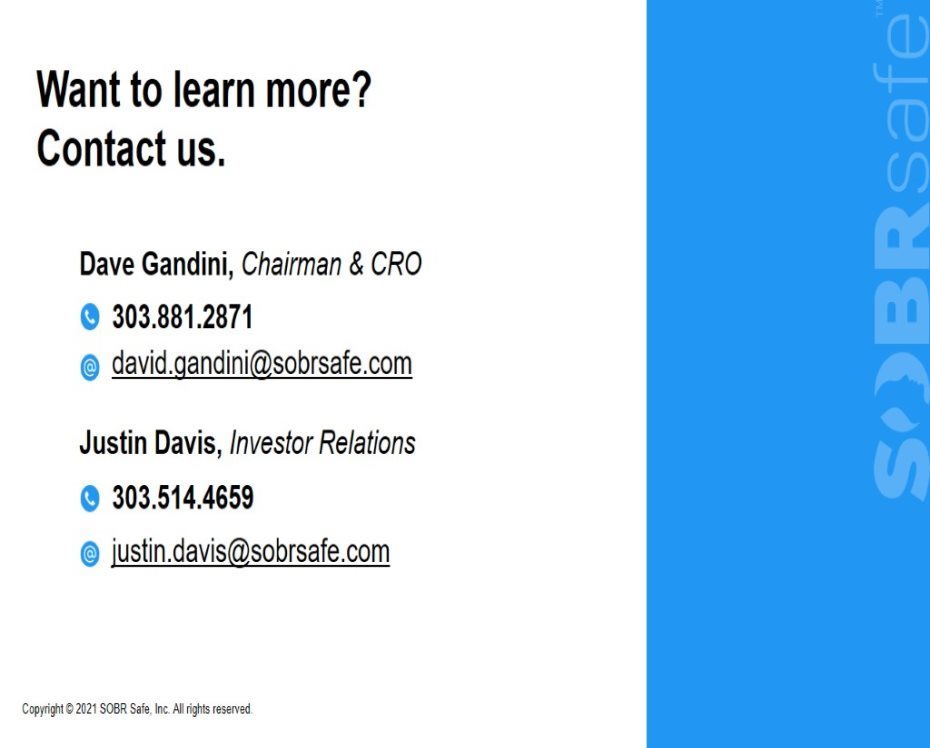 www.sobrsafe.com Want to learn more? Contact us. Dave Gandini, Chairman & CRO justin.davis@sobrsafe.com david.gandini@sobrsafe.com 303.881.2871 Justin Davis, Investor Relations 303.514.4659 Copyright © 2021 SOBR Safe, Inc. All rights reserved.